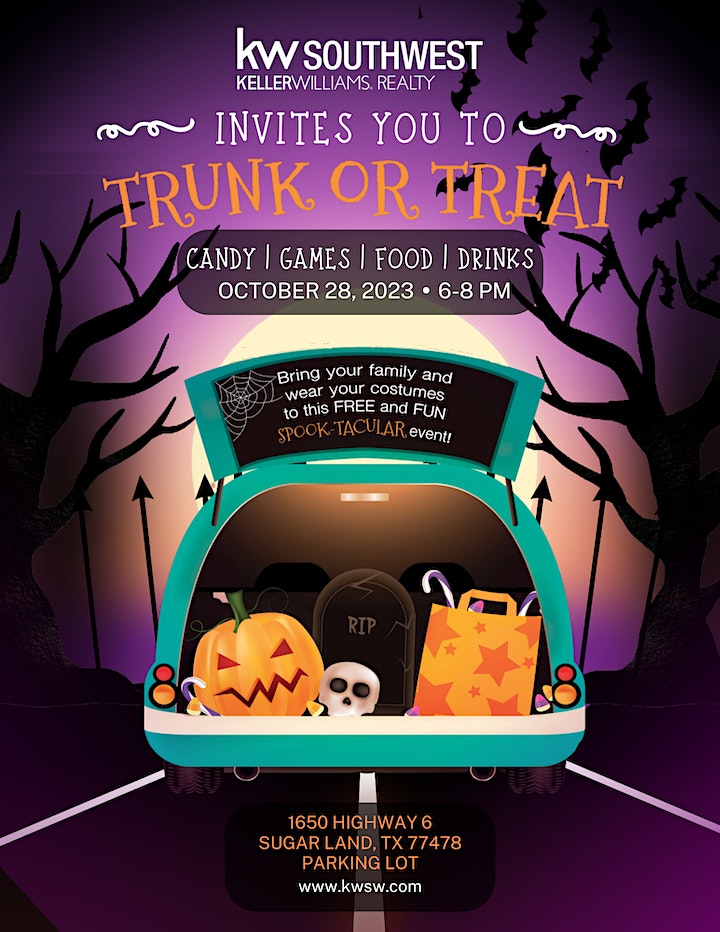 "TRUNK-OR-TREAT"?
YOU MEAN "TRICK-OR-TREAT"?
NOPE!
What is "Trunk-or-Treat" you ask? Trunk-or-treat at KW Southwest means we bring Halloween to our parking lot! Bring your family and friends to go trunk to trunk getting candy in a safe and fun environment.
Last year we had over 1200 people attend.
EVENT DETAILS:
WHERE: Our Parking lot 1650 S Hwy 6 Sugar Land TX 77478
WHEN: Saturday, October 28th, 2023 6:00 PM – 8:00 PM
EVENT HIGHLIGHTS:
A Best Decorated Trunk Contest
Family-friendly music
Food Truck
A safe & fun environment
Click here to sign up. See you there!
See our video from last year's KW Southwest Trunk or Treat event