Making a difference in the lives of others and bettering the communities that we serve lies at the heart of the KW Southwest culture.
Shredding Hunger
Apr 22nd 10am - 1pm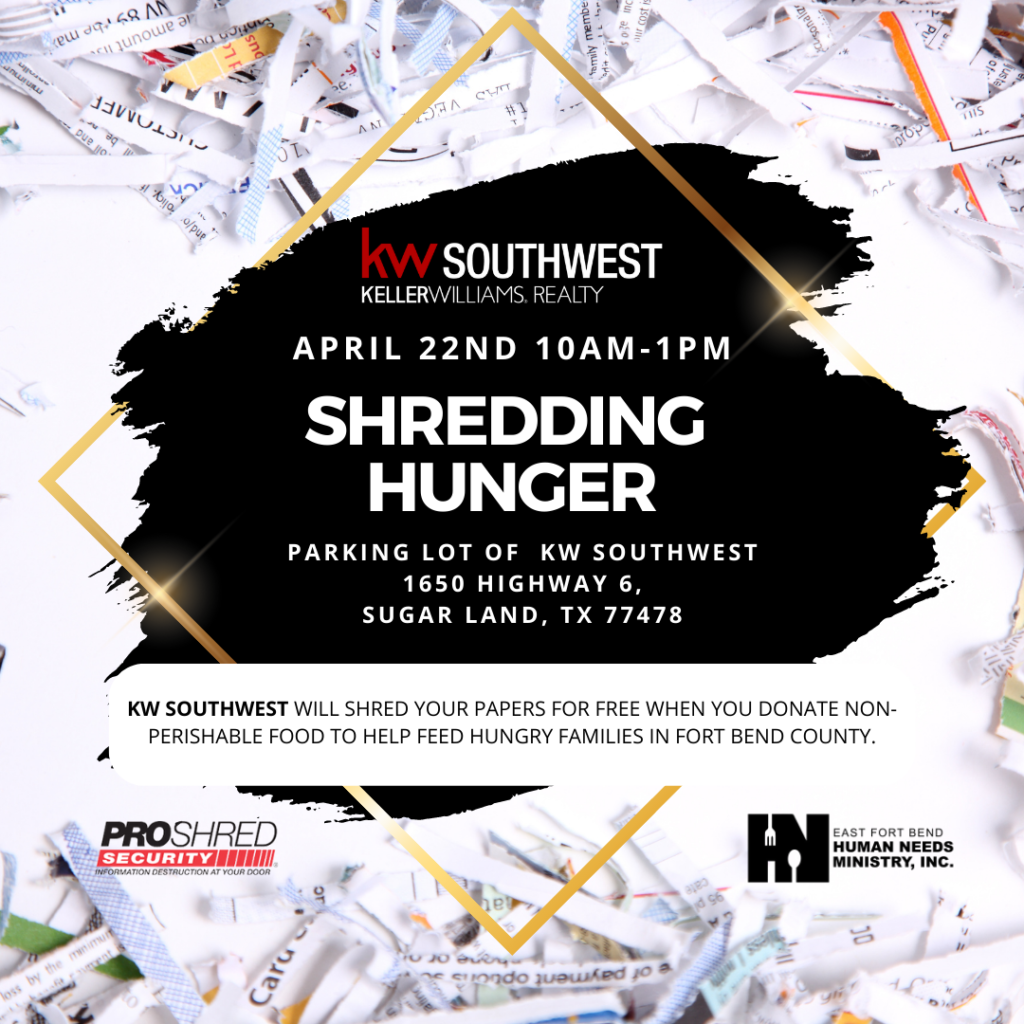 KW Southwest will shred your papers for FREE when you donate non-perrishable food to help feed hungry families in Fort Bend County. All donations will go directly to East Fort Bend Human Needs Ministry, Inc.
Join us – be a part of the vision and gain a trusted partner to stand by your side.
We will continue to work with organization in our community.